Thursday the 25th of April we had a test run of the 25manna courses. About 40 members from Järfälla OK and Väsby OK participated. The 25manna relay of 2013 has three course planners: Birgitta Billstam from Järfälla OK and Anders Enström and Kristofer Thorslund from Väsby OK. What will make 25manna 2013 special is the unique terrain. Read the terrain description here. We had luck with the weather, it was a nice sunshine and a decent temperature. In the picture below the test race participants are walking over the field that later will turn into an arena.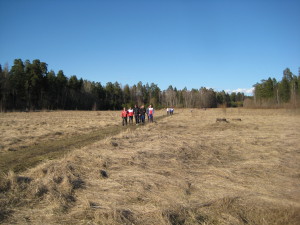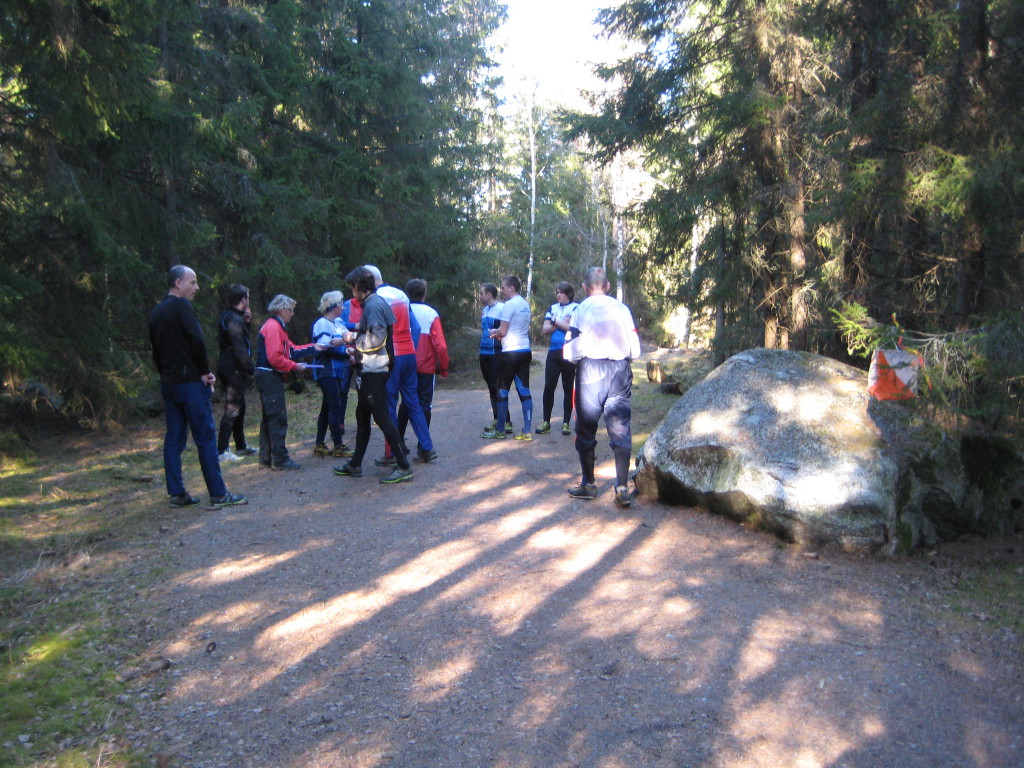 Test run participants at the starting point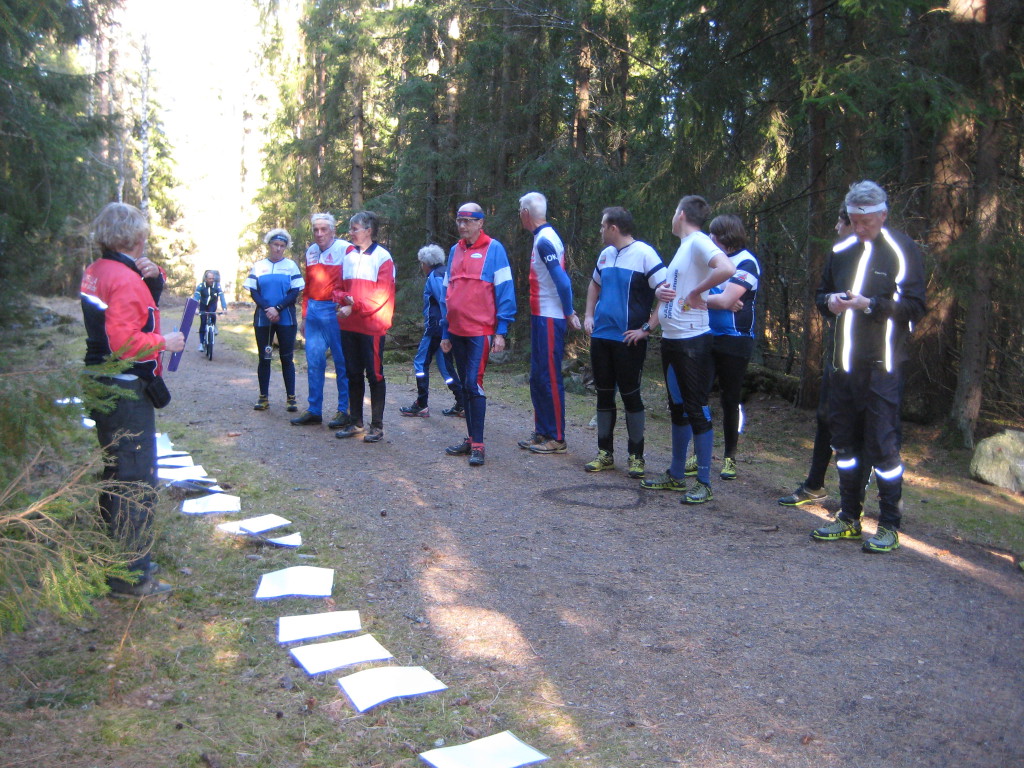 Preparation before start. Course planner Birgitta is ready to give instructions.
Every course, including two of the course alternatives, was tested and after the run, the participants judged difficulty, runnability and map quality.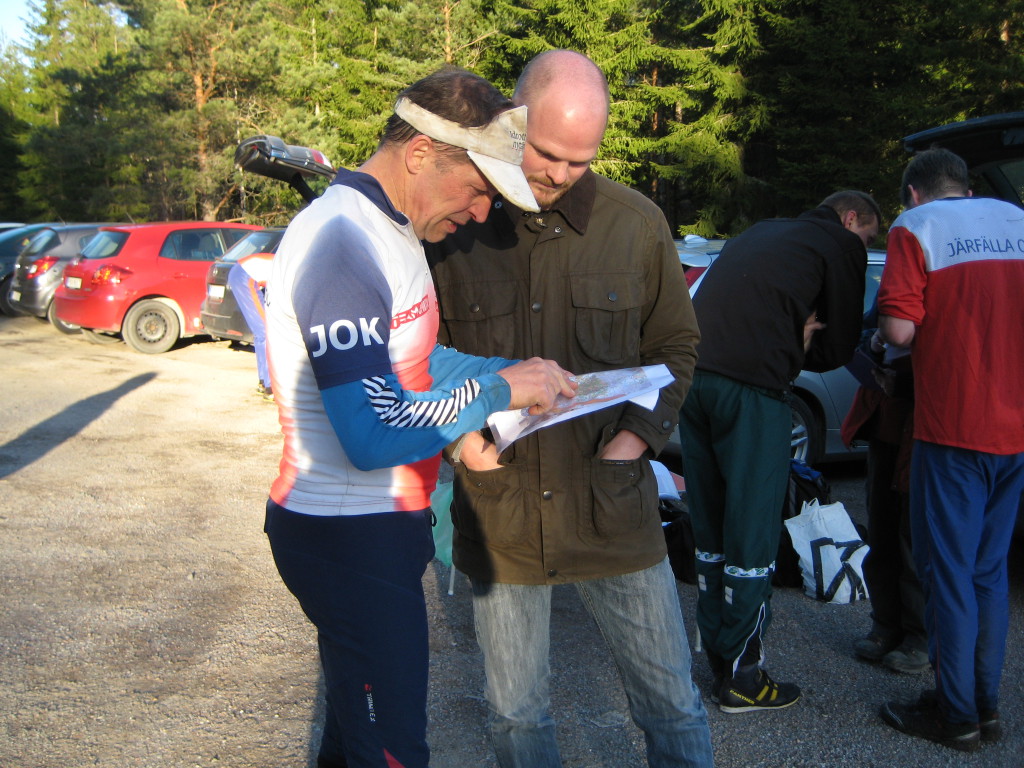 Map maker Ulf Radler and Course Planner Anders discussing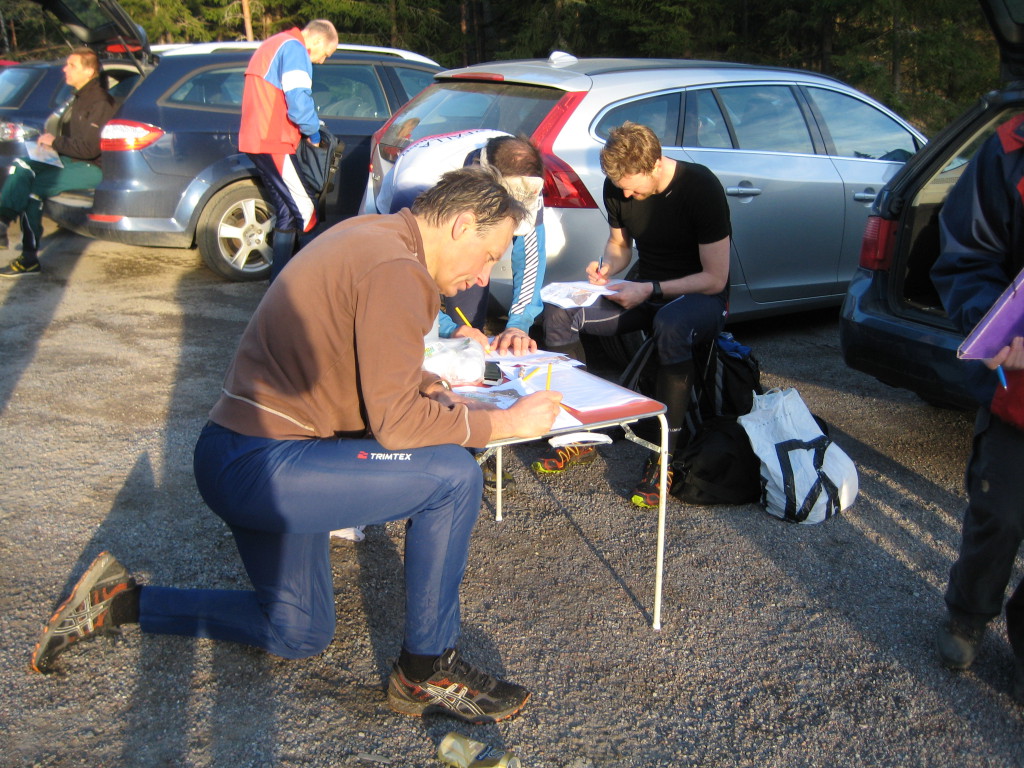 Judging of courses after the run
The course planners of 25manna have hopefully gotten positive and useful feedback on the courses. And we hope that you as a participant will get a good course! Are you wondering where 25manna will take place? You can find an overview map here.
Text and foto: Tina Eriksson
Kontakt: info@25manna.se